Attain Your Degree in Counseling & Psychology
Affordable & 100% Online
HLC Accredited
Generous Transfer Credits
Equipping You with the Skills to Help Others
Understanding psychology and counseling is about seeing patterns and exploring the intricacies of the human mind and behavior. Studies with a Biblical worldview, a degree in psychology or clinical counseling can launch you down one of many paths—counseling, social work, teaching and more, equipped with the knowledge and skills necessary to work with an help others.
Loading…
By submitting this form, I am giving Cornerstone University consent to contact me via phone, email and text message.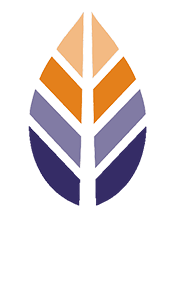 Why Cornerstone?
Affordability
Accreditation
Transfer Credits
Tab Title
Why Cornerstone?
Discover the Cornerstone University Difference
As a private, non-profit university with decades of experience in traditional and online education, Cornerstone University challenges students to live a bold, unwaveringly Christ-centered, influential life. Our distinguished faculty are respected industry experts, mentors and Christ-followers. Our 75 plus accredited associates, bachelors and masters programs integrate timeless biblical principles with engaging ideas to help you build confidence in your abilities, skills, and life purpose.
Student Success and Resources
Cornerstone is dedicated to helping you pursue your degree with confidence.  Our student community support teams are available when you need us from first contact to graduation. And, our faculty are committed to personal time with you throughout the journey.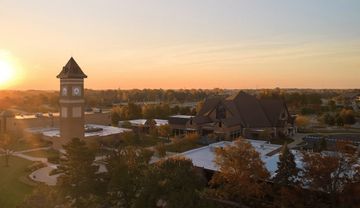 24/7 resources and support tools to help you go the distance

Free tutoring and academic resources are available.

A dedicated advisor is assigned to guide you.

Faculty are available for 1-on-1's to provide ongoing support.
Affordability
Accreditation
Transfer Credits
Tab Title
A.S. in Human Services
Move forward with confidence as faculty walk alongside you, with resources and support through every step of your academic journey. Your degree opens up careers in non-profit settings, youth worker services, K-12 paraprofessional, and ministry.
LEARN
General Psychology, Philosophy in Culture, Personal Wellness, Interviewing and Counseling, Introduction to Sociology
62 Credit Hours
Tuition $395 per credit hour
Transfer up to 75% credits
B.S. in Psychology
Students apply scientific methods to human behavior and society, learning to understand them from a Christian worldview foundation.
LEARN
Introduction to Psychological Theories, History and Systems, Christian Foundations in Psychology – Issues and Ethics, Introduction to Counseling
120 Credit Hours
Tuition $395 per credit hour
Transfer up to 75% credits
M.A. in Clinical Mental Health Counseling
The Master of Arts in Clinical Mental Health Counseling combines clinical and cultural competence with ethical practice and meaningful faith integration, preparing you for a future career as a Licensed Professional Counselor.
LEARN
Counseling Theories, Counseling Ethics and Issues, Clinical Assessments, Counseling Techniques, Psychopathology & Diagnosis, Research Methodology.
60 Credit Hours
Tuition $515 per credit hour
Transfer up to 75% credits
Specializations
Marriage and Family Therapy, Addictions, Trauma